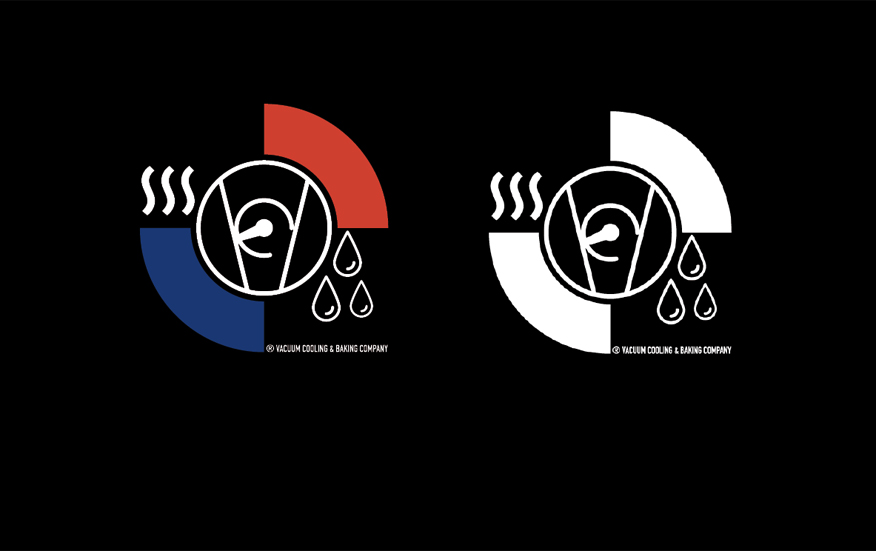 The growing acceptance of Vacuum Cooling and Baking in the innovative segment of the bakery world has resulted in an increasing need for a global symbol for the use of this technology. The Vacuum Cooling and Baking Company has developed this pictogram as a service to the market. The symbol can be downloaded and utilized free of charge by anyone in the industry.
Vacuum Cooling and Baking is a specialized revolutionary technique designed to introduce significant improvements to the baking process and its final products – provided that the process technology is adapted and implemented in the right way.
Due to the lowering of the air pressure, the water boiling point can be reduced to just several degrees Celsius. As a result of this manipulation, it is possible to save time, space and energy in the baking and cooling process. The product capacity, quality and stability are improved and results in an extension of the shelf-life.
The icon includes the physical symbols for vacuum, time, temperature and moisture – these being the main ingredients in the process of baking and cooling in the vacuum environment.
The benefits of Vacuum Cooling and Baking at a glance:
Approximately 30% reduction in the baking time
Over 90% reduction in the cooling time
Approximately 30% increase in the oven production capacity
Reduction in the production cost per unit
Reduction in energy costs
Better volume and stability of the product
Fewer additives needed for the production process resulting in a healthier product
Longer shelf life thanks to extreme reduction of the contamination phase

VACUUM COOLING AND BAKING COMPANY
The Vacuum Cooling and Baking Company is the world leader in Vacuum Cooling and Baking systems for industrial bakeries. The organization offers Vacuum Cooling and Baking as a batch operation or a custom-made in-line continuous industrial solution. The Vacuum Cooling and Baking Company is a member of the Verhoeven Bakery Equipment Family. Other brands in the family are BVT Dough Process Solutions, NEWCAP Industrial Handling Solutions and BAKEPACK End of Line Solutions
For more information and a free download of the pictogram, please contact the Vacuum Cooling and Baking Company at: info@vacuumcooling.com